Hello lovely LDV readers! It's Nancy of
Marcus Design
, here again with another installment of 'Dissecting the Details.' Today we are looking at the unique use of library bookcases in Toronto-based designer

Brian Gluckstein's

fabulous spaces.
I adore the fact that he places over-the-top book displays in places you may not think to; the dining room, entryway, or even the bathroom! It's adds an incredible layer of texture and interest that I think only books can bring to a space. Here are 4 key elements in Brian's bookshelf designs.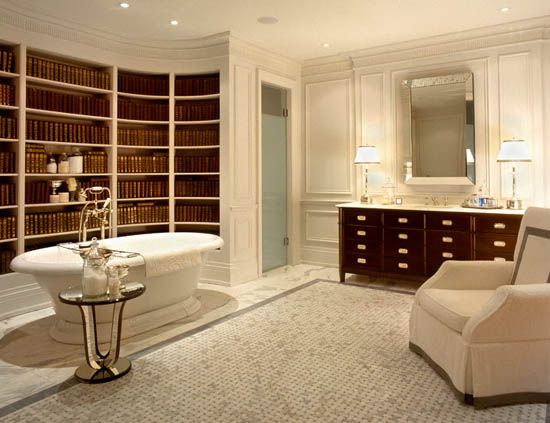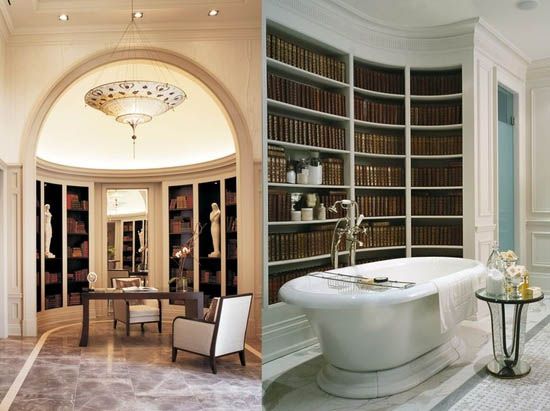 I love the drama of a curved wall ... and that bathroom, seriously a dream space.

Bookshelves symmetrically flanking a sofa, fireplace, or a tub, is pleasing to the eye.

Take it to the top. I love that Brian removed the ceiling in this space so that books could be seen above!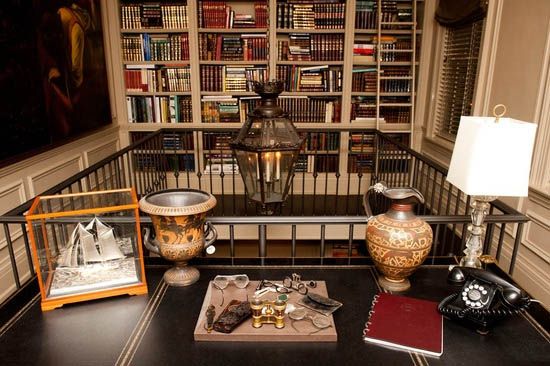 There's nothing more charming and chic than a legit library ladder. On my wishlist for sure.
Have you noticed designs incoporating bookshelves in unique placements?